"Conflicted with Joy: The evolution of a dance studio from a parent's perspective" is the working title of a manuscript in progress, written by Amanda M. Socci.

A Brief Background:
Starting to Work with Joy of Motion Dance Studio

Sometime in 2015, Amanda first learned about Joy of Motion dance studio and the incomparable Helen Hayes and was immediately smitten. The following year, Amanda enrolled her two daughters in dance classes at Joy of Motion. In 2018, things got serious. Amanda upgraded her admiration of Joy of Motion to full-blown love for a place that was about to impact her daughters' dance careers. Amanda's daughters auditioned for and were accepted into a conservatory dance program at Joy of Motion.

In March 2020, the pandemic began. Simultaneously, loose strings of uncertainty began to unravel, exposing uncomfortable things about Joy of Motion. A series of communications and social media exchanges ultimately broke Amanda's heart, shattering any hope that Joy of Motion would become a permanent home for her daughters' dance education.

Amanda never removed Joy of Motion from the idolatry of her own making, but she did witness the destruction of the altar she built to them with the natural progression of circumstances. In the same way that King Josiah from the bible wiped out all forms of adulation to false gods, our real God wiped Amanda clean from focusing too much on this dance studio.

On August 18, 2020, Amanda received devastating news about Joy of Motion. There was only one way to go: directly to the media. The media was not interested in a story about Joy of Motion. Inspired by rejection, Amanda decided to follow her heart and tell her story in her own words, aided by brave souls who have agreed to be interviewed and quoted for Amanda's book.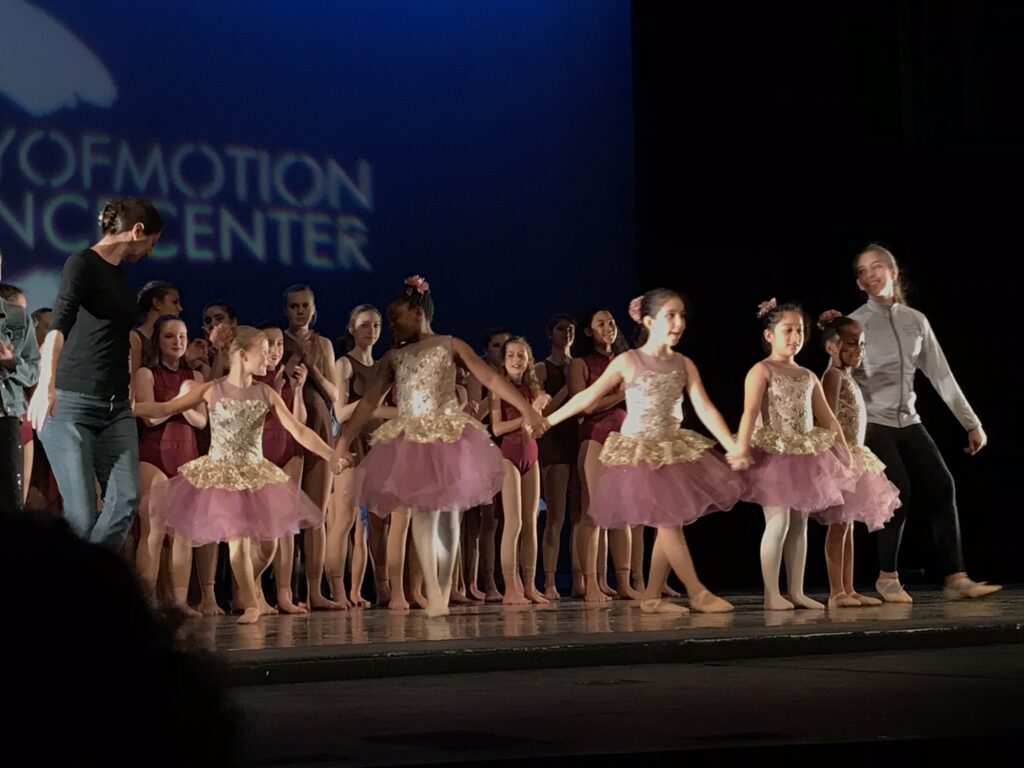 About the Book
(Manuscript in Progress)

"Conflicted with Joy: The evolution of a dance studio from a parent's perspective" is a book designed to capture the emotional connection between a parent supporter and a dance studio. With three locations in Washington, D.C. and Bethesda, Maryland, Joy of Motion dance studio impacted Amanda in ways that other dance studios did not.
Amanda elevated the status of Joy of Motion in her personal life to such an extent, that she was willing to transplant her entire family and start anew to be closer to the studio for the benefit of her daughters and their continuing dance education.

This book is intended to capture the essence of Amanda's deep admiration and love for Joy of Motion dance studio. The book will start off with a background of Amanda's upbringing with dance, discuss her daughters' experiences with other dance studios, and culminate in finding that magical unicorn at Joy of Motion dance studio.

Along the way, Amanda will discuss the history of Joy of Motion and piece together the limited information she was able to glean as a parent of two former students of Joy of Motion. Facts, dates, history, and real people will be a central aspect of this book.
For this reason, Amanda will continue soliciting help from people who previously had and currently have working relationships with Joy of Motion to help make this a well-rounded book with facts, quotes, and information from all sides.